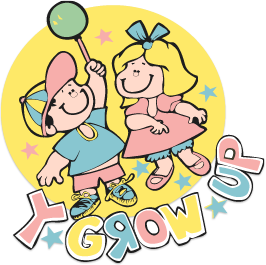 I'm always on the lookout for educational toys…whether it's for my daughters to play with at home, my students in the classroom at school, or to share with other parents who are looking for birthday or holiday gifts. There are many toys that can be used for fun and learning.
This week, I found a new source for educational toys that I love! It's called Y Grow Up, and it's an online platform for parents, guardians, family members, and teachers to purchase top quality educational toys for the most important little ones in our lives. Y Grow Up believes that fun is the key of learning.
My girls and I picked out a toy together. They decided on the Ready, Set, School kit. There are dozens of fun pre-school activities in one box that will keep both girls busy. They can learn about shapes with stickers, write on wipe away ABC and 123 books, attempt the "Tie My Shoe" lacing card with instructions, practice with scissors, and color with stackable finger crayons.
For my school kiddos, I selected the Magnetic Wooden Numbers by Melissa & Doug. There are enough numerals to count from zero through twenty and five math signs in a convenient wooden case. With a total of 37 colorful magnetic pieces, children can learn their numbers and solve basic math problems. I love that the numeral magnets are the actual shape of the numbers. This will really help my students who learn better when the sense of touch is included in their learning experiences.
I can't wait for my first order to arrive!
Melissa 🙂